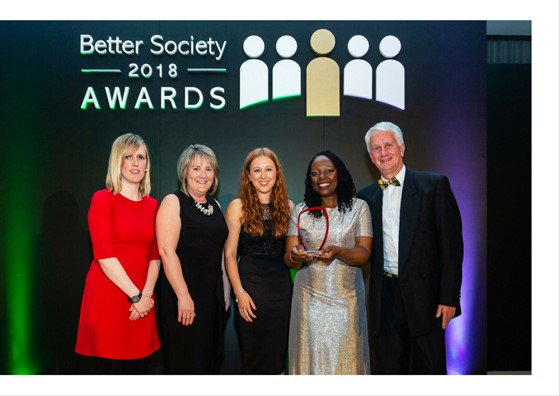 We're thrilled to share that the Costa Foundation and PEAS recently won Better Society's "Partnership with an International Charity" award.
The Costa Foundation and PEAS' partnership has been growing since 2010. Today, over 5,000 students across 11 schools are receiving a quality secondary education thanks to the Costa Foundation's generous support, 53% of whom are girls. This year, the number will continue to grow as new schools are built and existing schools expanded, increasing access to even more disadvantaged children.
At PEAS, we're incredibly proud of all that we've accomplished with the Costa Foundation over the past 8 years and to be recognised with this award. We can't wait to see what we can achieve together in the future!
The Costa Foundation were also highly commended for the "Best Scheme to Encourage Staff Fundraising". A huge congratulations to all the champion fundraisers working across Costa's stores, who make all of this happen!
You can read more about our supporters on our new Partners page!