Series: what works in girls' education?
How engaging with female role models has increased girls' reading and writing skills by 264%
Female role models and mentors help tackle gendered roles which limit girls' access to secondary education in Uganda and Zambia, according to research.
Female role models and mentors in schools can increase girls' aspirations for their education and careers, and the likelihood of them staying in school (Sperling and Winthrop, 2016). While engaging with role models can also help students learn useful life skills outside of the classroom.
How do PEAS provide access to female role models?
We believe in supporting girls to achieve their potential. So, PEAS Uganda schools have adopted and strengthened the role of the Senior Woman Teacher which was introduced by the Ministry of Education and Sports.
Senior Woman Teachers play a central role in empowering female students by acting as the child protection focal point, coordinating girls-focused activities and Girls' Clubs, and leading pastoral support for girls. They also help to prepare girls to create and achieve goals after they leave secondary school. To inspire our students, we invite our female alumni to come back to school to share their experiences. We also engage our students by sharing information about further education courses and scholarships.
So that we can continue to give the best support to girls, we give ongoing training and mentoring to teachers and Senior Woman Teachers.
We are working closely with the Government of Uganda to support government secondary schools to strengthen the role of Senior Woman Teachers.
From 2020 to 2021, we worked with the Gender Unit to trial approaches to supporting Senior Woman Teachers in government schools. This focused on raising schools' awareness of the role and sharing training materials to build Senior Woman Teachers' understanding of key girls-focused policies and approaches.
We are currently building on this work with the Gender Unit, so we can roll out this approach across government schools we are working with to maximise school improvements.
We are now sharing what works in the Ugandan system to create a similar role to the Senior Woman Teacher in our Zambian network.
Every PEAS Zambia school has a male and female child protection focal person, who takes on many of the same responsibilities as the Senior Woman Teachers. This includes coordinating girls-related activities and support and working with the school leader to ensure schools provide safe spaces for learners.
What does our evidence show?
Evidence indicates the positive impact of our Senior Woman Teachers on several aspects of girls' secondary education.
Our schools are achieving close to gender parity in our retention rates, which is in part attributed to feeling supported, encouraged, and motivated by teachers, including Senior Women Teachers (GEC, 2020). This suggests that Senior Women Teachers, along with our focus on counselling and guidance for girls are contributing to a safe learning environment.
Evidence shows significant improvements for reading and writing.
 According to an external evaluation, engaging with Senior Women Teachers increased a girl's chance of developing reading and writing skills by 264% (GEC, 2021).
The research says: "it is logical to suggest that girls' development of writing and reading skills through engagement with senior women teachers will have had a positive impact on the learning gap" (GEC, 2021). In addition, qualitative data suggested that Senior Women Teachers play a role in increasing girls' aspirations and motivates girls to enrol in A-level.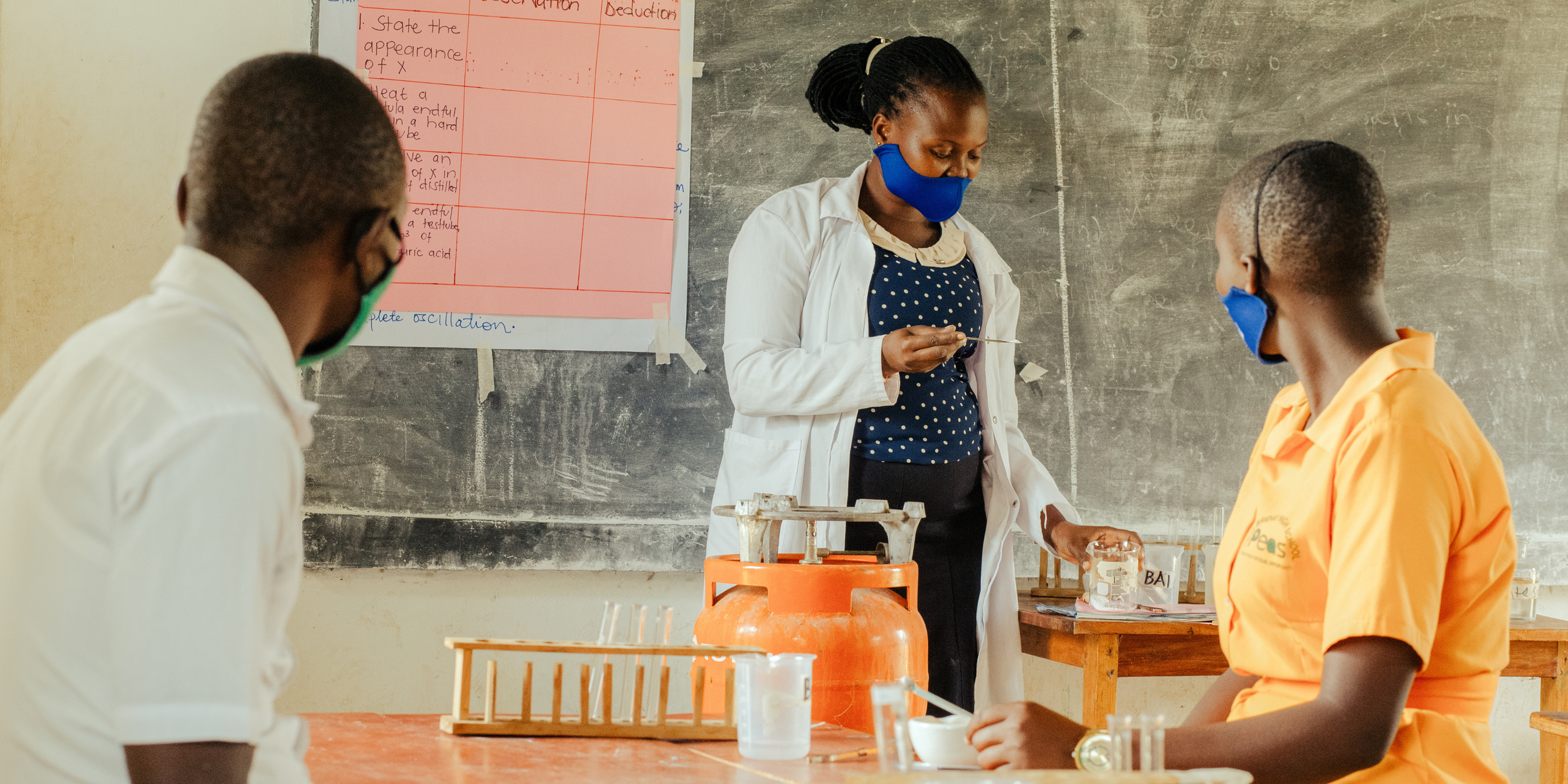 What will do we next?
We will build on the promising evidence of Senior Women Teachers' impact on girls' learning in our network by expanding our students' access to effective role models and mentors.
In Zambia, we will design and develop a network-wide programme of role models and mentors, particularly for female students, headed by the Senior Women Teachers.
We'll then review and strengthen Senior Women Teachers' support and training to grow their impact across all schools and empower them to support all teachers to be girls' champions.
If you're interested in finding out more about our approach to female role models and mentors, please contact info@peas.org.uk. If you would like to support our work to empower adolescent girls, please contact partnerships@peas.org.uk.