Series: What works in girls' education?
How our Life Skills Programme helps our students to stay safe and feel supported with decision-making
The potential impact of a life-skills programme on adolescent girls
Evidence suggests that skills like resilience, self-confidence and communication can help students make responsible choices about their lives and protect themselves from vulnerable social environments and risk-taking behaviours (UNICEF, 2019).
These skills are even more important for girls to increase their agency and develop more equitable gender norms. – and, through attitudinal changes, increase attendance, classroom behaviour, educational attainment and aspirations (UNICEF, 2019).
An evaluation of a life-skills programme called 'Negotiating a Better Future', implemented in Zambia reported an increase in girls' sense of control over their lives and increased awareness about sexuality and AIDS (International Growth Centre, 2013).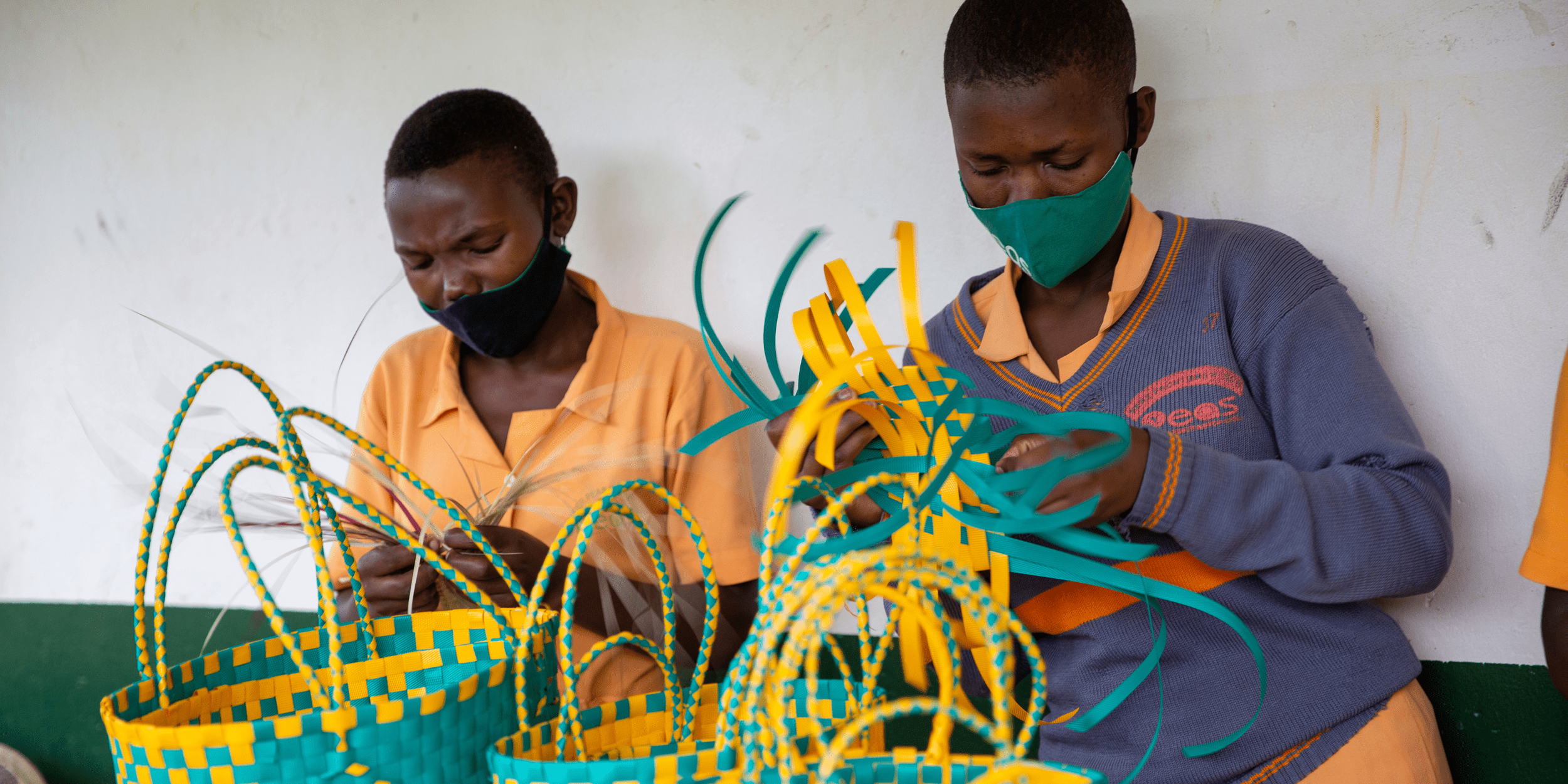 What is PEAS doing?
We have identified the importance of life skills and realise these skills are not always developed through the national curricula.
To address this, in 2021, we developed a contextually relevant and research-based curriculum to support life skills development in our schools in Uganda and Zambia.
The programme teaches skills like communication, critical thinking, problem-solving, relationship building, a sense of community, learning to learn, workplace behaviours, self-awareness, and creativity. It also provides knowledge about puberty, ways of coping with anxiety and grief, recognising and communicating emotions, healthy living habits, and financial literacy, among many other topics. Critically, PEAS' life skill curriculum includes menstrual health and hygiene management. Through this, girls and boys explore the myths and facts around menstruation, develop solutions to overcome the stigma and learn how to create reusable sanitary pads.
We believe that life-skills education helps increase confidence among girls and improve their future aspirations.
The weekly lessons have been designed to be participatory and student-centred – they draw on real-life examples through scenarios and role-plays. The programme uses active learning approaches. For example, in term three, students engage in an Active Project where they design and carry out a project to apply the skills they have learned to bring a positive change in their communities.
The lessons taught during the programme often lead to discussions around pregnancy, sexuality and menstrual hygiene that help spread awareness among students and create a space for questions.
What does our evidence show?
Over 90% of girls said these life skills helped them stay safe and healthy and over 90% said they helped them make decisions for their future (GEC-T, 2020). Since the implementation of the life-skills programme, the girls in our schools feel confident that they can work well in a group, communicate with peers, and make plans (GEC-T, 2018). In fact, the activity most commonly cited by students, teachers and caregivers as the most valuable one benefitting students was the life-skills programme provided in our schools (GEC-T, 2021).
Higher levels of participation in life-skills activities appear to play a positive role in students' desire to pursue higher education, with an observed trend of increasing upper school enrolment in our schools since 2017 (GEC-T, 2020).
Students also reported using life skills like communication, study, decision-making, and organisation that they had developed through the life-skills programme during school closures due to COVID. These skills helped in keeping them safe and healthy, make decisions about the future, study by themselves, and adapt to learning from home (GEC-T, 2021).
What will we do next?
We will continue to implement our life-skills programmes in all PEAS schools in Uganda and Zambia. In Zambia, the life-skills curriculum is being updated to be more contextually relevant and to extend to cover grades 10 and 11.  We are also reviewing and strengthening our training for teachers to facilitate life-skills sessions. Finally, we are developing monitoring tools to support our School Support Officers to check implementation and consistency across our networks.
If you're interested in finding out more about our approach to female role models and mentors, please contact info@peas.org.uk. If you would like to support our work to empower adolescent girls, please contact partnerships@peas.org.uk.