Series: What works in girls' education?
As we prepare for returning back-to-school, we're excited to launch our new campaign #everygirlinschool
With 129 million girls out of school around the world and only 1 in 3 African children accessing secondary school, we want to get #everygirlinschool. Today we are launching a blog series on what works in girls' education.
Educating adolescent girls
PEAS has over a decade of experience educating adolescent girls in Uganda and Zambia.
Over half of all our school places are reserved for girls and evidence shows we support girls to access and thrive in a safe learning environment.
Drawing on our experience, evidence, and findings from across the sector, we've identified key learnings about educating adolescent girls which guide everything we do in PEAS schools and partner schools.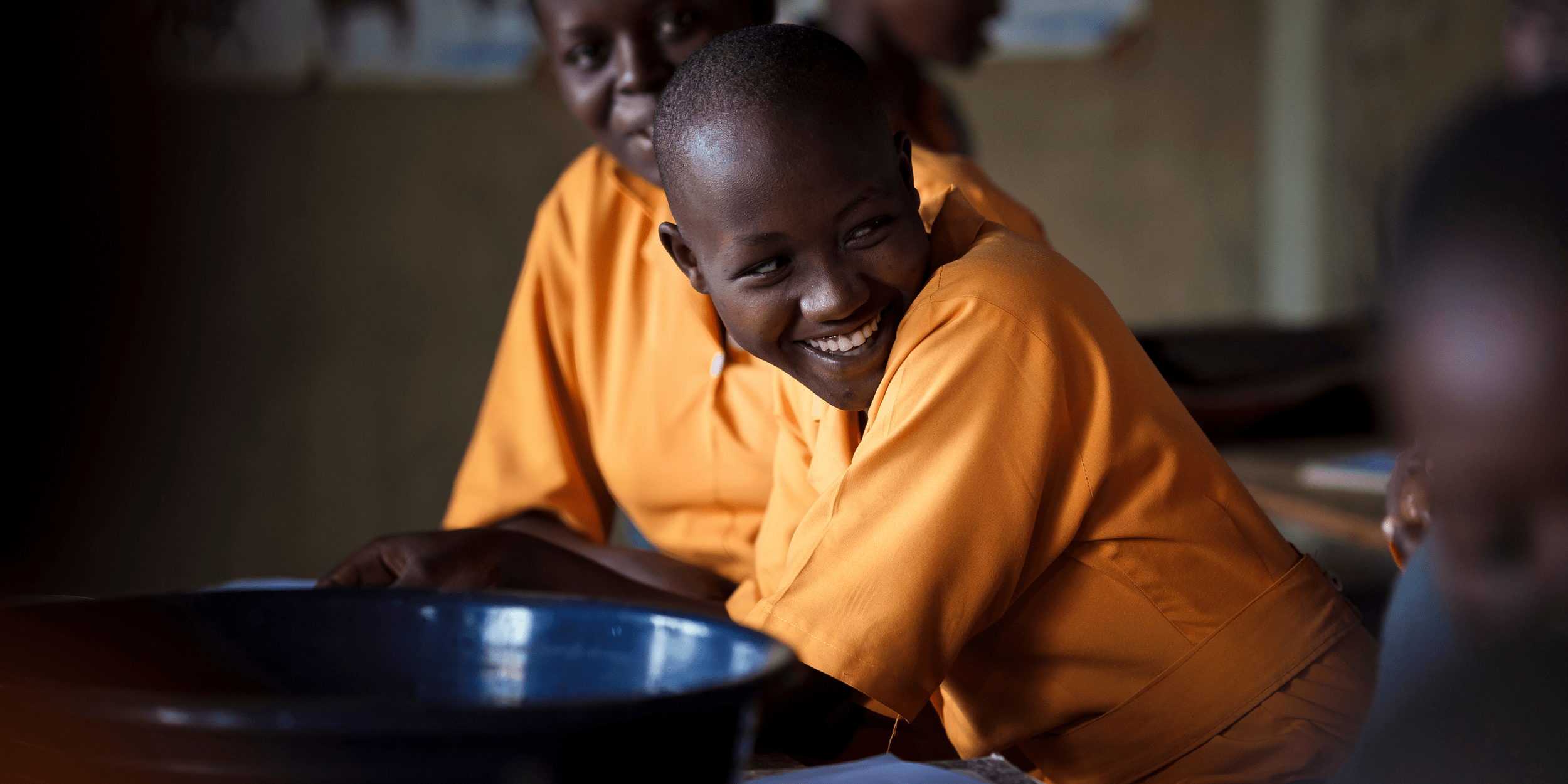 PEAS key learnings about educating adolescent girls:
1.       School-wide interventions work best
Approaches that target girls alone increase division between girls and boys. In fact, in PEAS schools where girls report receiving more support than boys from their family and community, girls do less well. Targeting girls at the expense of boys is counterproductive.
The good news is approaches that help both girls and boys deliver just as much impact for girls as girl-focused activities (Evans and Young, 2019). There is a place for well-planned approaches that tackle specific gendered barriers to education, but they have to be carefully implemented. Our focus at PEAS is on running quality, inclusive co-educational schools. This means building on our successes across school access, safeguarding, infrastructure, pedagogy, and life skills.
2.       Girls' safety comes first
Every girl deserves to feel safe in school. Evidence shows that we have stronger child protection policies, training and implementation than non-PEAS schools, and students feel infrastructure is safer than in government schools (GEC, 2021). That emphasis on child protection means learners feel confident and safe at school. Our child protection processes establish a virtuous cycle of strong safeguarding, and our evidence shows positive teacher perception of our child protection systems is a source of greater teacher efforts. If you'd like to read more about our Child Protection and Adult Safeguarding, read our blog.
3.       High-quality inclusive teaching and school leadership are essential
Girls with better learning outcomes have more opportunities in life and greater agency to make their own decisions. Our data shows that, alongside child protection, the quality of teaching and school leadership has the biggest impact on student learning outcomes.
Strong school leadership at PEAS is associated with an increase in student test scores of up to 10 percentage points (EPRC 2018). One particular area is our leaders' understanding of individual student learning targets and this strongly correlates with faster student learning progress (Crawfurd 2017).
Research has highlighted examples of gender-responsive teaching and teachers' "learner-centred" approach as a distinctive area of our expertise that should be replicated in other schools.
Our gender-inclusive classrooms are driven by 'PEAS' Top 10', a set of ten guiding principles for quality and inclusive teaching. The PEAS Top 10 is embedded through teacher training via our school-based Instructional Leadership Teams. If you'd like to read more about our approach to gender transformative teaching, read our blog.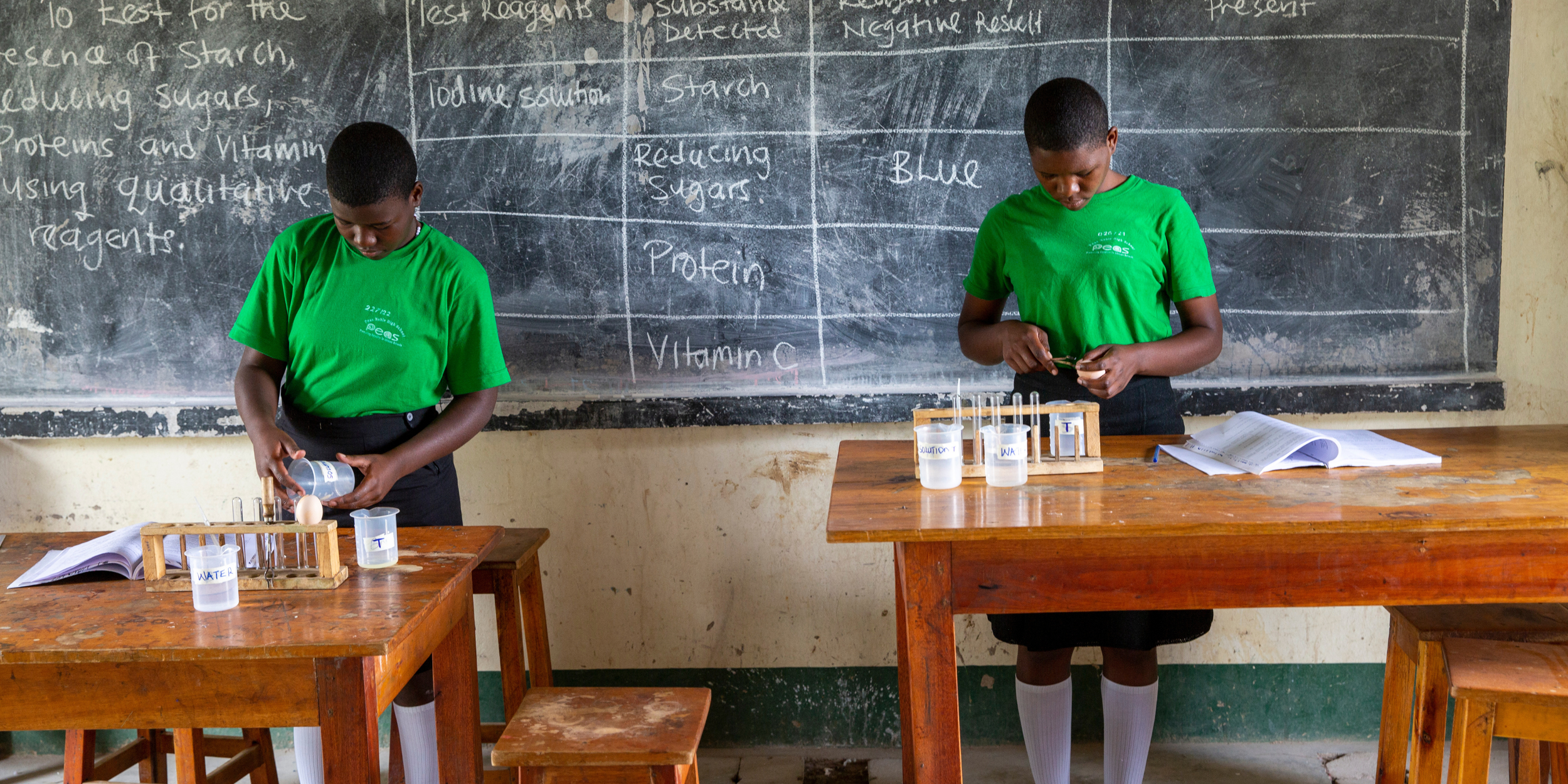 4.       Female role models improve girls' outcomes in school and beyond 
Our schools have strong, effective female leaders and teachers who deliver better results for girls.
In Uganda, we have implemented the government-developed role of Senior Women Teacher (SWT) with good results. Our Senior Woman Teacher in each school act as the child protection focal point, the co-ordinator of girls-focused activities, and the lead pastoral support for girls.
They receive ongoing training to boost skills and knowledge. Emerging findings highlight that engaging with Senior Women Teachers increases girls' odds of developing reading and writing skills by 264%.
However, we have learned that certain topics around girls' sexual and reproductive health are seen as taboo in the school environment and that these issues may be difficult for Senior Women Teachers to address. Enlisting medical clinics to address these issues with girls can be more culturally acceptable.
Teachers also noted that girls are motivated to enrol and stay in school if they have female role models to look up to. However, there is a shortage of female teachers across Uganda, especially in maths and science, and attracting and retaining female teachers and leaders is particularly challenging in the rural areas where we work. On-site teacher housing helps, but more needs to be done. If you'd like to read more about our approach to supporting Senior Women Teachers' teaching, read our blog.
5.       Support groups increase girls' confidence
Our Girls' Clubs provide a forum for girls to discuss sensitive issues on themes such as early pregnancy, menstrual health, gendered roles in the family, and healthy relationships. The clubs are student-led to encourage more open discussion, and boys participate in the clubs, to engage all students as advocates for gender equality. Our teachers link Girls' Clubs to increases in girls' confidence and empowerment messages communicated through the clubs may be effective in influencing girls' beliefs on gender equality. However, robust training is needed to ensure that clubs are challenging – not reinforcing – gender stereotypes (for instance, moving away from teaching skills already expected of girls). If you'd like to read more about our approach to Girls' Clubs teaching, read our blog.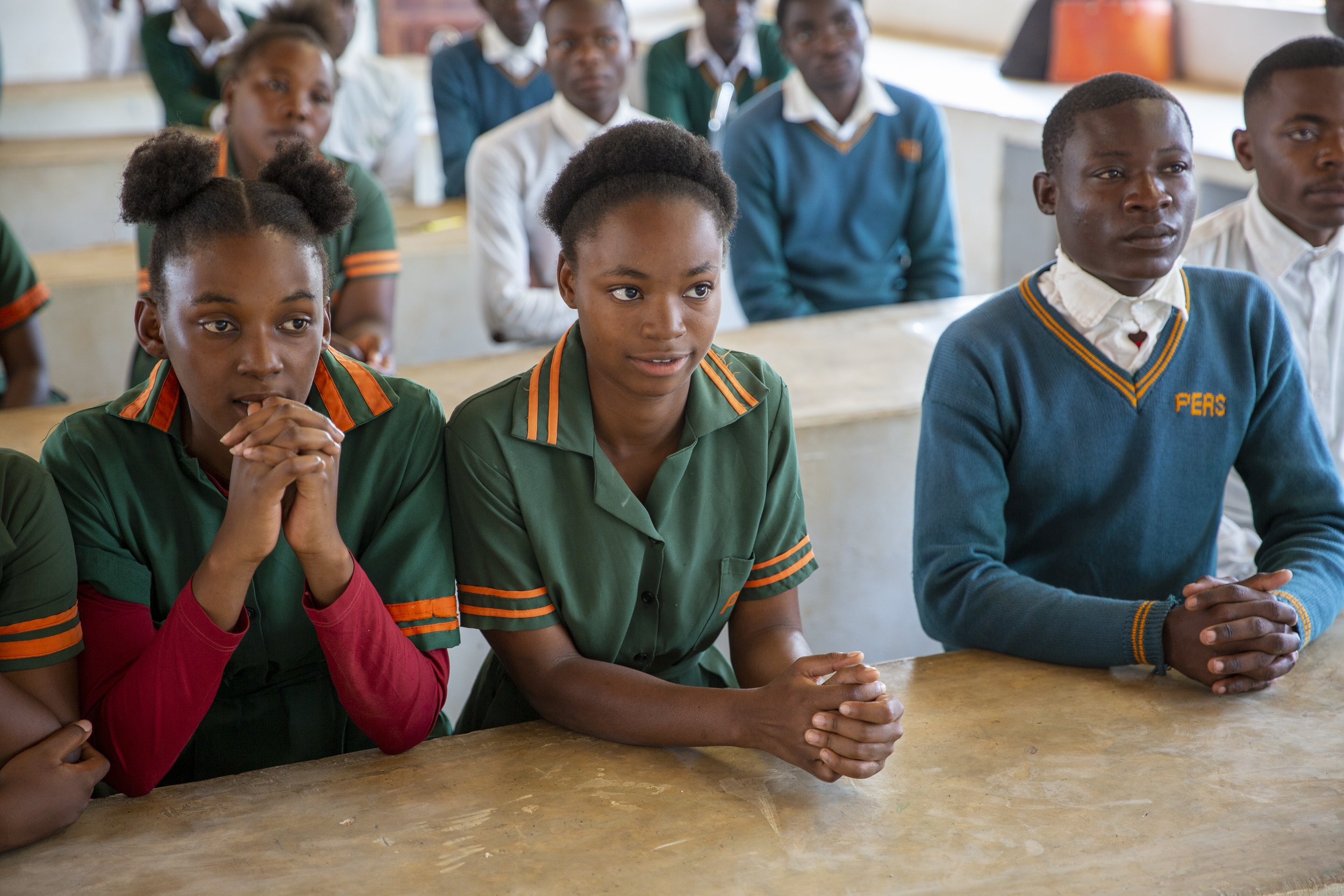 6.       Community support correlates with better learning outcomes for girls  
Our data shows a positive correlation between schools where girls report high levels of parent and community support and girls' exam results.
Our most recent report shows 99% of caregivers say they think girls' education is equally important. But it is not that simple. For example, a clear cultural expectation that girls will get married and have children at the end of lower secondary seems to be a deterrent for parents to invest in their further education. We have also found that community attitudes are the key enabler or barrier to the implementation of our re-entry policy for young mothers.
7.       No-tech and low-tech solutions can deliver effective remote support for girls
When schools closed due to the pandemic, we delivered a package of telephone and SMS support, radio lessons, and at-home study kits. This approach was designed with a gender lens and prioritised safeguarding, reducing drop-out, and continuing learning.
Teachers were trained to detect and respond to safeguarding concerns through the telephone tree system. Ongoing telephone surveying allowed us to adapt the programming in real-time (for example adjusting the timings of radio programming to prevent clashes with household chores).
External evaluation data shows this multi-channel approach was effective in reaching students and that students felt it supported continued learning during school closures (GEC, 2021).
When our schools re-opened, girls and boys re-enrolled at the same rates, and in Zambia, where students have been able to sit exams, there is a strong link between our remote programmes and student exam results.
If you're interested in finding out more about our girls approach, stay tuned for our month-long series by following PEAS on LinkedIn, or please contact info@peas.org.uk. If you would like to support our work to empower adolescent girls, please contact partnerships@peas.org.uk.