PEAS' construction management process enables the construction of high quality cost-effective secondary schools that guarantee value for money while ensuring safe and quality learning environments. At PEAS, schools are built in stages, adding buildings and facilities over time based on need (A first stage PEAS school generally accommodates 250 students and a full capacity schools accommodates 1,000 students).
Since 2008, PEAS has invested $15 million in secondary school construction and has constructed more than 300 classrooms, 100 dormitories, 800 sanitary stances, and 40 laboratories, as well as other school infrastructure including administration blocks, ICT Labs, teacher housing, science laboratories, libraries, kitchens, sickbays, and boundary fences. All PEAS school designs have been approved by the Ministry of Education and Sports (MoES) and PEAS designs fully comply with government minimum standards for secondary school construction.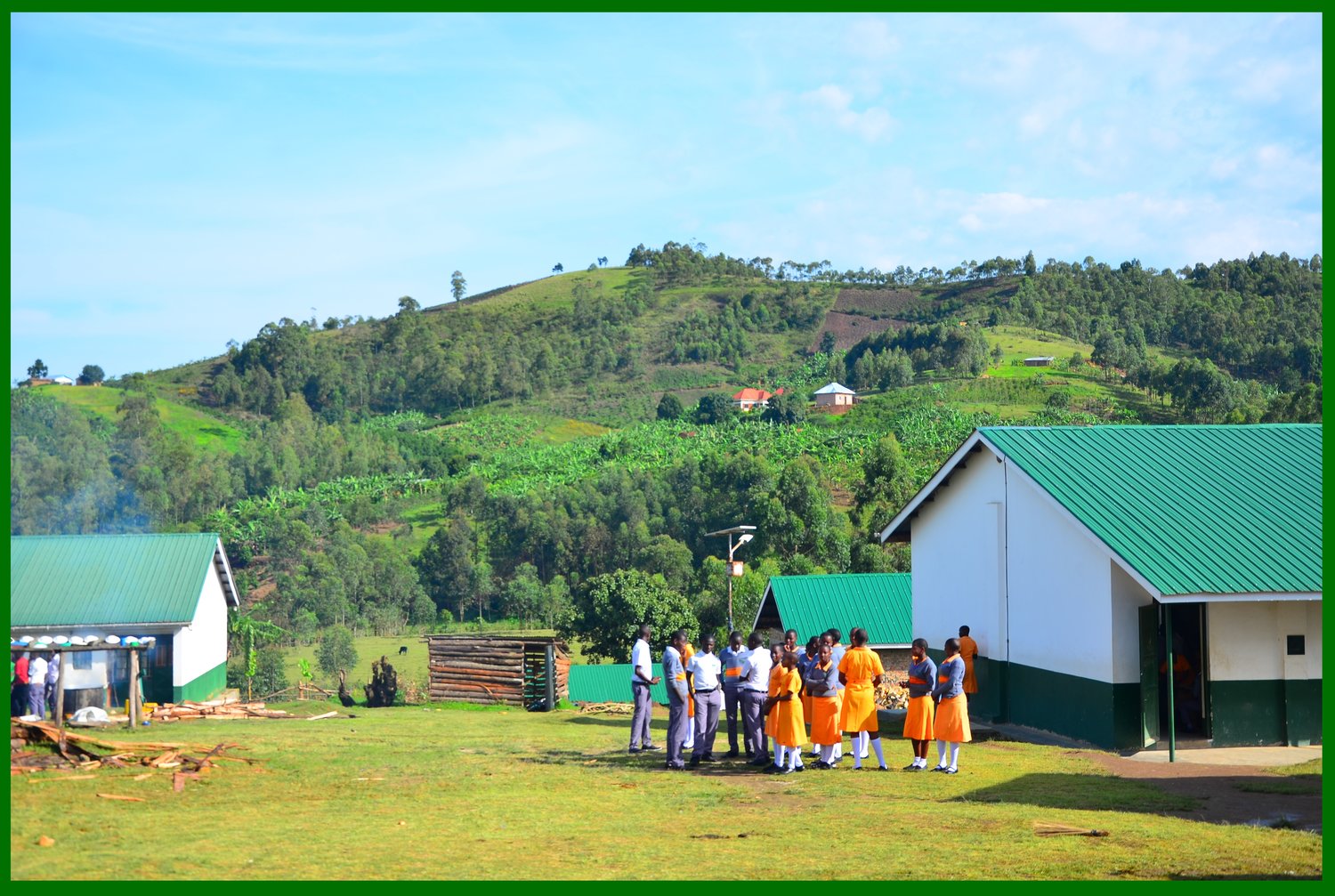 PEAS' three impact areas – access, quality and sustainability – are applied to all of our construction projects to ensure our schools are a great place for students to learn.
Access: We increase access to secondary education by building new secondary schools in areas of need. We often construct schools in rural and remote locations, and conduct rigorous land research, using data and working with the community to identify areas most in need of secondary education. We also ensure our schools are inclusive and accessible to children with disabilities.
Quality: PEAS school designs are as cost effective as possible without compromising quality. Our building design have been approved by the governments we work with (Ministries of Education) and we comply with the set guidelines and standards to build functional and safe learning environments that are highly conducive to the delivery of quality education. Our schools are designed to be gender inclusive, removing some of the barriers that prevent girls from accessing secondary education, and include girls' dormitories, an incinerator and teacher housing, as well as additional safety measures including electricity, fire extinguishers, first-aid kits and fences.
Sustainability: We always build for the long term. Our buildings are designed to last for at least 25 years. We also use local contractors, procure materials and labour locally where possible, and follow environmentally friendly and sustainable construction practices. Construction of boarding facilities provides schools with a mechanism to increase sustainability through charging affordable boarding fees.

Although PEAS generally outsources construction to local contractors, we project manage the construction process ourselves and have developed significant experience of doing this effectively to ensure timely, high-quality school construction within budget. In Uganda, our construction manager Robert Tusiime has been with PEAS since the beginning and has supervised the construction of 28 schools. He has extensive experience of construction management in remote and rural contexts, and understands how to manage contractors and suppliers effectively across simultaneous projects to deliver great results on time and within budget.
"My role at PEAS is to provide PEAS students with a conducive environment for learning. By building high quality schools in areas without access to secondary education, we make the dream of an affordable and quality education for vulnerable children".
– Robert Tusiime – PEAS Engineering and Construction Manager
PEAS is always looking for innovative ways to improve on our current approach, and to this end, in 2018 we worked with a Kenya-based design firm (Orkid Studios) to investigate how to further reduce the cost while maintaining health and safety standards of PEAS builds.