Series: What works in girls' education?
How prioritising safeguarding has positively impacted our learning environment
A safe school environment supports students with their academic, emotional, and social needs (Kutsyuruba et al, 2015). In Uganda and Zambia, where we run schools, there are high rates of safeguarding concerns such as corporal punishment, bullying between students, and sexual abuse which have a significant impact on girls' access to secondary school. For example, in Uganda, 34% of adolescents are married (7% under 15) (UNICEF (2016), with similar statistics in Zambia.
Child marriage reduces the likelihood of completing secondary school by 12 to 23 percentage points (Wodon et al. (2019). While unsafe learning environments have negative effects on learning outcomes (Kibriya et al., 2018).

Can you support #everygirlinschool?

How do we keep girls safe?
We take safeguarding seriously by preventing and responding to any safeguarding concerns or incidents. We do this by implementing our Child Protection and Adult Safeguarding policies in all our schools, to ensure we have a consistent approach.
We believe in keeping all our students safe and well. Not only is this a human right but feeling safe positively affects young people's development.
We have a zero-tolerance and student-centred approach to Safeguarding and Child Protection.
We deliver this by creating robust policies, training, and support to protect our students. This is then monitored through regular data collection, based on safeguarding standards.
Our approach to safeguarding is structured around four key areas:
1.       Awareness: we raise awareness of safeguarding concerns, their implications, and how to report and respond to them through staff training, student co-curricular activities, engaging with parents, and school and community campaigns.
2.       Prevention: safeguarding concerns are prevented with clear child protection and adult safeguarding policies, child protection training, safe recruitment practices, effective safeguarding structures, and a zero-tolerance approach. We have developed Global Safeguarding Standards which clearly outline expectations for school leaders and help us to create a consistent understanding of what robust safeguarding systems in schools should include. An accompanying tool allows school leaders to self-assess their safeguarding systems and develop termly action plans.
3.       Reporting: we have an Incident Reporting Framework, a Whistleblowing Policy, and culture and values to help ensure our staff identify and report safeguarding incidents. Child protection focal person from the school level to the board ensures that safeguarding is a priority and reporting channels are clear and transparent.
4.       Response: we respond promptly and effectively to all safeguarding concerns by assigning case managers who are guided by our investigatory procedures. Schools' referral maps also help them to identify local organisations that can provide support where needed.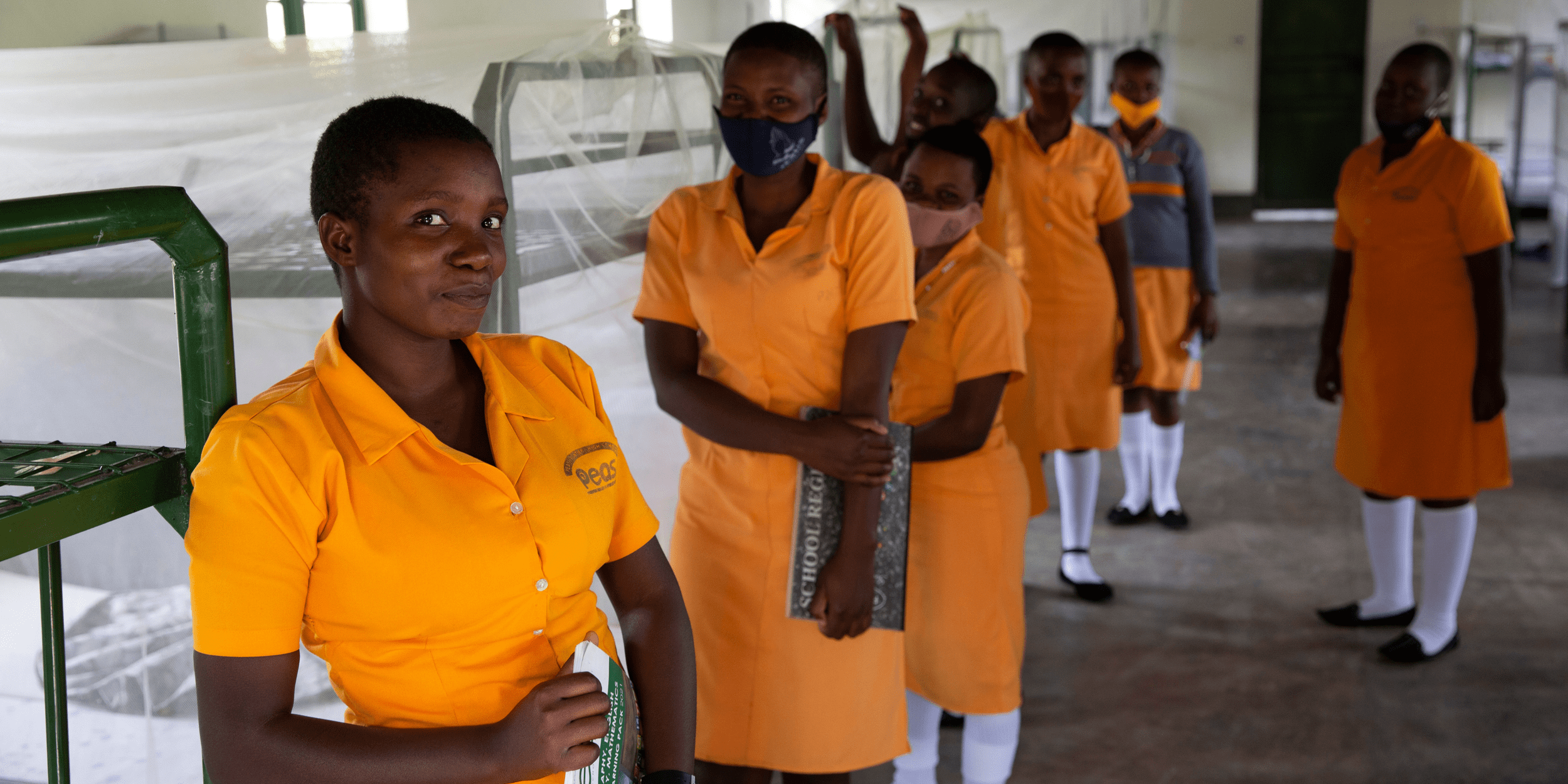 What does the evidence show?
External evidence shows that PEAS has "implemented rigorous safeguarding and child protection policies" that were found to be "positively impacting on the environment for learning" (GEC, 2021). The midline report of this evaluation also showed that our schools were found to have significantly better-safeguarding provisions and outcomes than the comparison schools, with 95% of students confirming they felt safe in our schools.
There is a positive view of safeguarding among head teachers in our schools, with five head teachers identifying our child protection and safeguarding policies and training as one of the most valuable of our implemented activities. Two head teachers thought the approaches should be replicated in other schools, and one head teacher highlighted a benefit of the policies being improved health, safety, and hygiene at the school (GEC, 2021).
A Safeguarding and Child Protection specialist noted that "There is a commitment to safeguarding across the whole PEAS team, so everyone is involved, rather than just one person pushing it forward" (GEC, 2021).
External evidence from a study conducted by Economic Policy Research Centre (EPRC) shows that our schools have stronger child protection policies, training, and implementation than non-PEAS schools, and students feel the infrastructure is safer in PEAS schools than in government schools (EPRC, 2018). There is also evidence that our support of government school leaders has led to improvements in school child protection practices (NFER 2021).
This year, we got further validation for the effectiveness and positive implications of our safeguarding policies across all countries. Thus, we maintained our UK and Uganda accreditation and newly received Zambia accreditation, for our safeguarding approach from the international charity Keeping Children Safe, which set high international child safeguarding standards.
What are we going to do next?
We will continue to prioritise our students' safety and support other schools across Uganda and Zambia to develop safe learning spaces.
We will continue to deliver strong child protection policies and practices, with a greater focus on girls' safety on their journey to school and prioritising student mental health and wellbeing, especially post COVID-19.
To achieve this, we are exploring implementing a bicycle programme in Zambia to support safe transport for girls. In Uganda, we are reinforcing our gender policies, strengthening the role of the Senior Women Teacher to further support girls, and raising awareness of menstrual hygiene practices to increase girls' health and wellbeing, whilst at school.
We will continue working with government schools in Uganda and Zambia to improve safeguarding and ensure safe learning environments for all students, particularly girls.
If you're interested in finding out more about our approach to creating safe learning environments, please contact info@peas.org.uk. If you would like to support our work to empower adolescent girls, please contact partnerships@peas.org.uk.