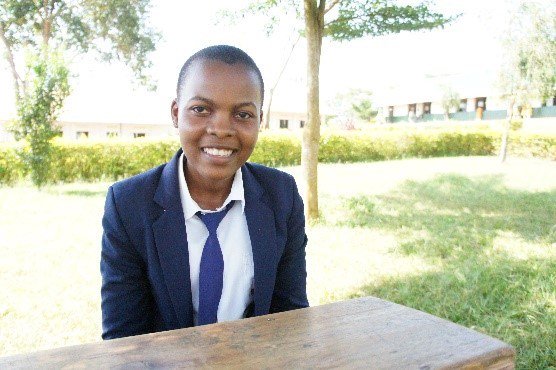 Olivia was Head Prefect at a PEAS School in Uganda and says:
"This school has made me who I am. I never wished to be a leader; I never knew how I could be a leader. It has been this school that changed all that for me."
Her role as Prefect was to bridge the gap between pupils and teachers, resolving disputes that students can't resolve themselves and referring them to teachers when they're out of their depth.
She believes her school has shaped her character and helped foster her ambition to become a lecturer.
"My favourite subjects are history and literature – I want to lecture in English and literature."
"I am grateful to PEAS because it has showed the country and the world that girls are important, they are human beings, and they have the right to education."
Olivia has always been highly aware of PEAS schools commitment to girls' education, against a cultural bias towards girls marrying young and not studying. Part of why she wants to become a lecturer is to pass on this legacy of girls learning:
"if we study, our country will be at the top. But if we are left behind, nothing can be done."
After graduating in 2016, Olivia has recently started studying a Bachelors of Art with Education at university, and progressing towards her dream of becoming a lecturer.
Today, on International Day of the Girl, let us celebrate all the inspirational girls at our schools!