In Africa, there are simply not enough affordable, quality secondary schools, especially in rural areas. PEAS uses funding to build schools in areas where, each year, hundreds of children complete primary school but have no secondary school available to them.
We want all students in our schools to be safe, happy and learning. We empower our school leaders and teachers to deliver great outcomes for students by providing them with ongoing support and mentorship. We're proud that PEAS schools consistently outperform national norms, in terms of both education quality and broadening access.
WE HELP OTHERS RUN
GREAT SCHOOLS
To widen our impact, we proactively share what we've learnt to help others build and run great schools. This includes helping others to adapt our tried-and-tested tools and processes, and meeting with other practitioners to share experiences.
A MESSAGE FROM OUR FOUNDER
For millions of children across Africa, the end of primary school is the end of their education. Too few schools exist, and those that do, charge unaffordable fees. As a result, just 1 in 3 African children access secondary school. Even when they do, in many cases weak school management and ineffective teaching mean they often don't reach their potential.
And yet secondary education is completely life changing for young people. A child whose mother can read is 50% more likely to live past the age of five. Each additional year of secondary education adds 13% to a person's lifetime earnings - that's enough to take a family out of poverty. Today, 72 million African children are missing out on secondary education, and the chance to change their lives.
We started PEAS to bridge this gap.
PEAS helps children go on to have big lives. By a 'big life' we mean a fulfilling life. A secure life. A life they're in control of. The best education builds people up. Education is not sufficient on its own to guarantee success, but it is the most fundamental foundation on which a child might hope to turn his or her life, into a big life.
- John Rendel
PEAS' three pillars of impact
PEAS delivers its work through three 'pillars' of impact: Access, Quality and Sustainability.
ACCESS
PEAS builds its schools in the poorest areas and keeps fees low to encourage the poorest students to attend. All PEAS schools are non-selective, and proactively inclusive, and have a specific focus on enrolling over 50% girls and helping them succeed.
Over 60% of our Ugandan students are from the poorest 40% of the population.
QUALITY
PEAS believes that our teachers and school leaders are the spark for change. We invest in professional development and performance management to ensure that our school staff are supported and empowered to drive high quality education.
PEAS schools are the most effective in raising the learning levels of students who performed poorly in primary school.
SUSTAINABILITY
Financial sustainability matters to PEAS as we want our schools and programmes to run independently of foreign aid. At full capacity, PEAS schools are financially self-sustaining through low fees and ongoing grants from local governments.
PEAS schools spend less per student than government schools and achieve more with the most disadvantaged students, suggesting the model is highly efficient and could be replicated at scale.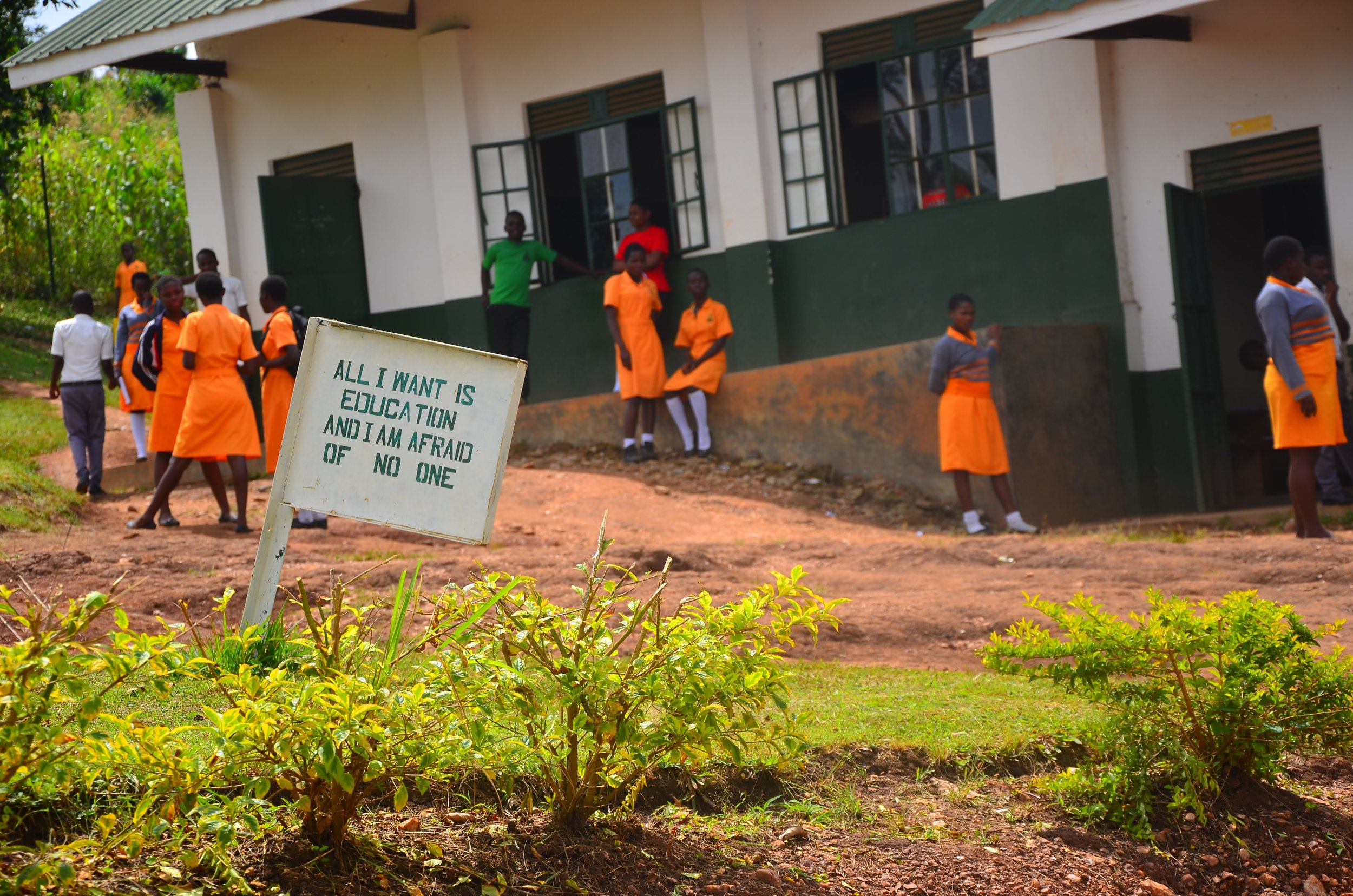 Since opening our first school in 2008, our network has grown to 28 schools in Uganda.
We built and run three schools in Zambia, with a new one under construction and opening in January 2019.